Senior Pastor / Worship Pastor
Greg and Deena Thurstonson pioneered Dominion Church in the Spring of 1996 with a core group of 30 people. Today the church runs over 400 in attendance each week and is continuing to grow. After years of meeting in hotels and shopping centers in and around the Clear Lake area, the church purchased its first property in August of 2005 located in League City, TX. Pastors Greg & Deena have over twenty-five years of ministerial experience. Greg graduated from Southwestern Assembies of God University with a Bachelor of Science degree in Christian Education. In addition to being a full-time pastor, Greg is a board-certified Faith-Based Counselor. He travels extensively as a speaker at various conferences, camps, revivals and retreats. He also serves on a number of boards within our community and among our fellowship. Some of these include the Board at Interfaith Caring Ministries of League City, as well as serving as liaison for the faith-based community in the Galveston County Health District. He mentors several pastors and serves on the boards of Access Church in Pearland, LifePointe Church in Pearland, and GraceHill Community Church in Dallas. Deena is a gifted worship leader and has been sought-out to lead worship at camps and conventions, including the South Texas District Council. They have been married over thirty years and have two beautiful daughters, Taylor and Morgan, and their granddaughter Brooklyn.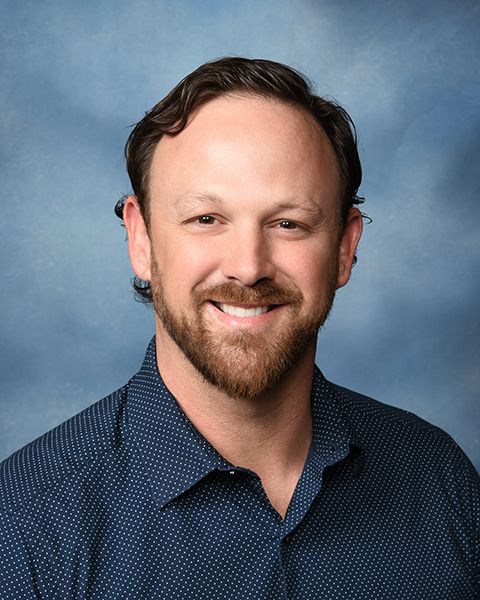 Clint & Casey have served Dominion Church since January of 2002. They started out serving as volunteer youth pastors before coming on board full time staff (as the youth pastors) in June of 2005. Currently they serve in the office of Executive Pastors. Clint earned his BBA in Finance from University of Houston where he also played football. He worked as an accountant for ExxonMobil before coming on full-time at the church. Casey has her Master's degree in Educational Psychology from the University of Houston and is a Licensed Professional Counselor. Currently she works as a Theraputic Educational Consultant and Parent Coach for Academic Answers. They have a true passion to see the local church shine and bring life-change to people's lives. They also have a true passion for traveling, eating lots of food and spending quality time with their 2 kids and 3 pets.
Kacey serves as Dominion Church's Childrens Pastor with her husband Aaron by her side. Overseeing nursery through 5th graders, Kacey has a heartfelt passion for serving God, Dominion Church, and the community. Her heart for ministry and ability to bring the gospel to children in a new and creative way make her a vital role to our staff. She graduated from Evangel University with a Bachelor's degree in Intercultural Studies and Spanish, and is pursuing her calling to medical missions. Kacey has attended Dominion Church since Summer 2007 and has been on staff since 2009.
Cody and Lexus Rost serve as the Student Pastors. They met at Houston Master's Commission, where Cody earned his Bachelor's Degree in General Ministries and Lexus received her degree in Youth Ministry. Lexus has also graduated with her degree in finance from Sam Houston University. They married in 2016 and have served as Student Pastors for 3 years prior to joining the DC Staff in June 2018. Cody and Lexus have a passion for teenagers and their desire is to instill in students a Strong foundation in Christ that will continue into the next chapter God has planned for their lives.
Tiffany serves as the Dominion Church Executive Assistant. Tiffany and her husband Lee have 20 years of extensive full time ministry experience which include 6 years of youth ministry, 4 years as associate Pastors and 10 years as Senior Pastors. Tiffany and Lee met at Southwestern Assembly of God and have been married for 21 years. They have 2 sons, Canaan and Noah. Tiffany has a desire to see the local church functioning in its full potential and purpose. She is passionate about leading our community to Christ, strengthening one another through relationships and growing together through Worship and God's Word. We are a family, holding one another up through difficult seasons of life, and celebrating with each other during joyous seasons.
Dianne has been a member of Dominion Church since 2003. She has worked in corporate America for 30+ years in all areas of Accounting and Finance. She obtained a Bachelors in Accounting from the University of Phoenix. She began volunteering in 2017 1 day a week, then 3 days a week and was hired full time January 2018. She has been involved and committed to the local church all her life and has served this church and serves the South Texas District as a leader in Girls Ministries. Dianne has 2 grown children and 4 grandchildren that keep her young.