You are invited to attend 5 powerful services
with a variety of dynamic guest speakers:


Sunday, June 5 // 9 AM & 11 AM
After 21 years of ministry together as Worship Pastors, Pastors Brent and Terri Sparks planted Encounter Church in July of 2012. Encounter Church is now a thriving multi-campus church with over 1,100 in attendance in Mid County and Orange County, as well as an online campus of 300-400. They desire to have more campuses across Southeast Texas and Louisiana. Through Pastor Brent's authentic and practical preaching style, he inspires, teaches, and motivates the church each week to apply the message to their everyday living. Pastors Brent and Terri long to see every person who walks into the church experience God's presence in such a way that will lead to a life-changing ENCOUNTER with Him!
Pastors Brent and Terri have been married since 1991, have two adult children, Katelynn and Kaleb, and one brand-new granddaughter, Eden James Serban! Katelynn and her husband, Garett, serve as Encounter's Worship Pastors. Kaleb and his wife, Emily, both serve on the medical frontlines as ER and ICU Registered Nurses. All members of their family share a passion to see the Kingdom of God invade the earth. Pastors Brent and Terri have a heart to disciple believers into taking their next steps of pursuing their relationship with God!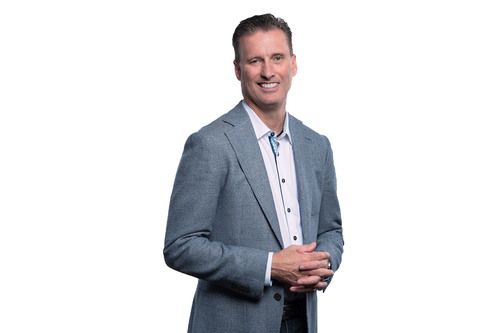 Wednesday, June 8 // 7 PM
Pastor Donald Gibson and his wife, Jonna, have been Senior Pastors of MercyGate Church in Mont Belvieu, Texas since 2008 and in full time ministry for over thirty years. His personal testimony of salvation and miraculous healing demonstrate that God's promises are applicable today. Pastor Don's scripture-based messages and preaching style inspire personal development and growth in people of all ages and walks of life. In addition to over twenty years of leadership experience, his education includes a Bachelor of Arts degree in Biblical Theology, a Bachelor of Science degree in Christian Education with a Minor in Business, and certification as a John Maxwell leadership coach. Using his unique ability to teach practical application of scripture, he serves as a mentor and coach for community leaders, pastors, and churches. The Gibson's heart is for the Church to share the love of Jesus so that Lives are Changed, Relationships Restored, and Destinies Discovered.
Dr. Claunch is an ordained minister who has been in full-time ministry since 1968. He served in various Associate ministry roles including teaching at Southwestern Assemblies of God University as both full time instructor and adjunct faculty. He has served as a Senior Pastor for 30 years in three pastorates located in Texas and Oklahoma, all of which he led in becoming strong missions churches. He served for ten years as the Assistant Superintendent, which included District Missions Director, Pastoral Care Director and Director of the District School of Ministry. He was elected District Superintendent in the Fall of 2017 and continues to serve in that office. He is a member of the General Presbytery of the Assemblies of God, the Executive Board of Regents for Southwestern Assemblies of God University and the Board of Pleasant Hills Children's Home. He previously served as Presbyter of the South Dallas Section and other committees of the North Texas District. He and his wife, Nancy, have been married since 1973 and have one daughter, Lesli Deer, and her two children, DeLayna and Daxon. They also have a son, Loren Claunch, and his wife Jessica who have three children Braeden, and Brynlee, and Bronson Coy. Dr. Claunch holds the Bachelor of Science from Southwestern Assemblies of God University, Master of Divinity from The Assemblies of God Theological Seminary, and Doctor of Ministry from Oral Roberts University. In 2020, He was awarded the P.C. Nelson Distinguished Alumnus Award by Southwestern Assemblies of God University.
Saturday, June 11 // 6 PM
Bishop Ronzel Pretlow is a true gift to the body of Christ. A second generation Pentecostal preacher, Pretlow was born in 1977 and raised in the roots of holiness. His father Dr. Harold Pretlow served for 38 years a church that was eventually passed to Ronzel. At the age of 22 Pretlow took the church with a few members and grew it to over 800 members. He was then summoned to the Azusa conference in the year 2000 where he performed a classic hit song called "It overflows" and almost 20 years later it's still a favorite to many. Pretlow oversees a fellowship called Glory Carriers Nation with 27 churches and over 500 partners spanning throughout the USA and the world.
In 2015 Pretlow became the author of his first book "Emotional Health 101, deliver us from crazy," a composite self-help book about the emotional state of ethnic people.
Formally educated at Norfolk Seminary and College, he holds a bachelor of ministry degree and currently is the Pastor of the Church of Purpose in Newport News, Virginia. A passionate prophetic speaker, Pretlow regularly speaks, sings and lifts thousands of souls around the country each week on his streaming platform called Glory Carriers Nation. His melodic voice and one of a kind personality lift many!
Pretlow is very happily married to Telesha Harmon Pretlow. Together they share four beautiful children. He serves under his pastor the Bishop Roderick L Hennings, of Zion Dominion Global Ministries, Buffalo, NY.
Pretlow is known for his bold, provocative style and is a prophetic intuition. A total kingdom man Pretlow is never one dimensional in his approach and has graced stages of all people groups, being it evident that God's hand is truly upon him. His phrase in life is "purpose over everything" as he is first a Man of God, a husband and a father, and emerging Global Leader.
Sunday, June 12 // 9 AM & 11 AM
Dr. Ron Webb is the pastor of the Mt. Calvary Powerhouse Church in Poplar Bluff, Missouri. Pastor Webb has been in the ministry for over 35 years. He attended Three Rivers Community College in Poplar Bluff, Missouri. He majored in Business Administration and was a former "Raider" basketball player. He eared a Bachelor's of Theology from the International College of Bible Theology, and a Master's of Pastoral Studies and a Doctorate of Theology from Midwest Theological Seminary.
The unique ministry of Dr. Ron Webb is evident as he in anointed in the areas of leadership and church government. Dr. Webb has been considered by many to be "A Pastor to Pastors." His ministry is centered around "Restoration and "Racial Reconciliation" and a sincere belief that we must "Reach the Lost at Any Cost." His preaching and teaching focuses on empowerment and hope.
Dr. Webb is the C.E.O. and President of the S.E.M.D. Christian Restoration Center, a center for individuals who might need a second chance on life. He is the founder and lead instructor of "School of the Prophets Bible College" in Poplar Bluff, Missouri. He is also the founder of the Heartland Family Center, and emergency shelter for families, an outreach ministry that was founded in 2007, owned and operated by the Mt. Calvary Powerhouse Church.
Dr. Webb serves as the Bishop of Covenant Ministries. He is a sought after speaker, who has ministered the gospel of Christ both nationally and internationally, including Canada, Haiti, Russia, Jamaica, and England. Dr. Webb is active in the community and has served on both local and state level boards.
Dr. Webb is an accomplished writer who has authored several books on leadership and racial reconciliation.
He is married to Georgia Webb. They have three children and three grandchildren.